Ah, the life of an outfitter. From the outside looking in, it may seem like the crux of our business is done in the summer and fall. And it is. At least, that's the time of year when we welcome guests to our piece of paradise in Montana's Bob Marshall Wilderness. It's also the time of year that we work the longest hours in the most beautiful place in the world. And we love every minute of it…or at least we love almost every minute of it. 😉
While it may not seem like it, our off-season also keeps us hopping with horses to doctor, horses to feed, shows to attend (so we can tell people about our little corner of Montana paradise) and of course, booking summer pack trips and fall hunting trips for our guests.
But the off-season is also a chance for us to recharge our batteries after a season well-spent in the wilderness. As we take the time to think about how we're filling our days (and as we gear up to celebrate Valentine's Day) we wanted to share 5 things we love about our off-season. 
1. Montana Winters. While they can be brutal, we love the beauty that winter brings to our corner of the world. Seeing Sawtooth Mountain and Haystack Butte covered in a fresh layer of snow is one of the most beautiful sights in the world.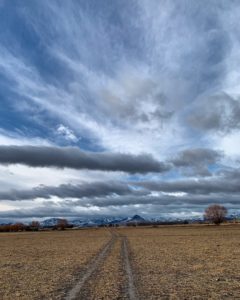 2. Not Cooking. During the summer and fall seasons, we cook several meals every week (and by we, we mean Amy) and while we love serving up tasty dishes for our guests, winter gives us a break from shopping for and hauling our food in on the backs of our mule strings.
3. A Chance to Reflect. While we've been offering pack trips into Montana's Bob Marshall Wilderness for decades, one of our favorite things about this time of year is that it gives us a chance to look back on the past season, the memories we created and the people we met. It also gives us the room to reflect and see what we can do better to continue to provide incredible trips and beautiful vacations for our guests.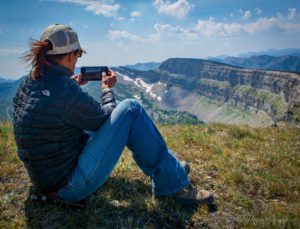 4. Occasional Leisurely Mornings. When we're at our camp in White River, the sun comes up early and our days are filled with breakfast making, trail rides, shoeing horses and more. Winter gives us the chance to take a few extra minutes in the morning to slow down and start our day in a more leisurely manner than summer allows.
5. Dreaming About White River. If you haven't picked up on it by now, White River is our favorite place in Montana. We've had the camp for 20 years and it's where we feel most at home, most alive and most in tune with our way of life, our animals, our family and Montana.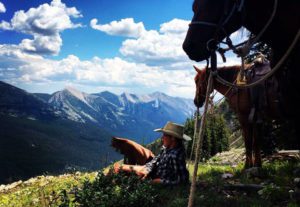 No matter the time of year, we feel grateful to have this life and love that we get to share Montana, the Bob Marshall Wilderness, Augusta and our family business with all of you.
After all, we think John Steinbeck said it best, "I'm in love with Montana. For other states I have admiration, respect, recognition, even some affection. But with Montana it is love. And it's difficult to analyze love when you're in it."
-The Mills Family