We're lucky enough to make a living doing what we love and over the years that has included riding thousands of miles on horseback with each other in Montana's Bob Marshall Wilderness, clearing trails, watching our guests experience this incredible part of wilderness for the first time, helping a guest bring home their family's meat source on a guided hunt or being part of creating memories for families and friends. To put it simply, we love what we do.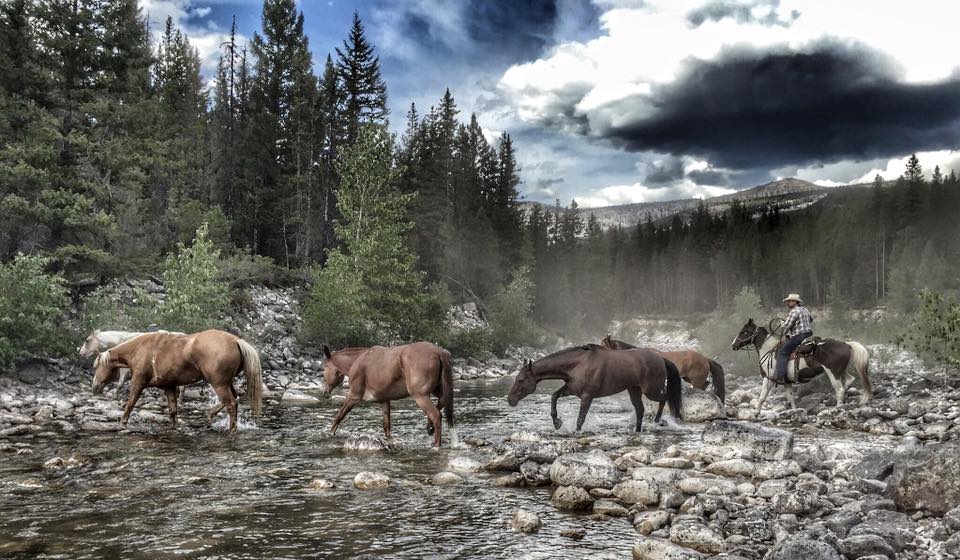 To help showcase what makes Mills Wilderness Adventures and our offerings so distinct and special, we've rounded up a list of our most frequently asked questions. 
1. How did you start outfitting? 
Tucker's dad, Ron Mills, started in the outfitting business working for Art Weikum in 1959 and spent the next several years working for various outfitters and ranchers before starting his own company in 1977. Tucker worked with his dad for years and did his first pack trip into The Bob when he was 5 years old. Today, we (Tucker and Amy) own and operate Mills Wilderness Adventures and our sons (Bryar and Turk) work alongside us.
2. What's the best way to prepare for riding your horse for 20+ miles? 
As Amy likes to say, the only way you can prepare to ride a horse for that many miles is to ride a horse for that many miles. 😉 In addition, we recommend bike riding, yoga, walking and hiking as much as possible prior to your trip to help your body be in the best shape it can be.
As a sidenote, please don't worry about working out all of the time to be able to go on one of our trips; i will just help your body feel better when your sitting in the saddle on our way in and out of White River.
3. How long are the trips? 
Our summer trips into White River are 7 days long. Our roving trips (which are new this year – read about them here) vary in length from 3 to 7 days and move to various camps in the wilderness.
4. How many animals do you have?
All told, we have 84 equestrian (horses and mules) animals. And we love each and every one of them.
5. Will my horse like me? 
YES, we are sure your horse will like you! Prior to ever putting a guest on any of our horses, they do the trip into The Bob several times and are ridden extensively by Tucker, Bryar or Turk to ensure they are ready for our guests. We pride ourselves in making sure our horses are well-behaved and can be ridden by a variety of skill levels.
6. I've always wanted to do a pack trip, but I'm not sure what to expect. Can you tell me more about it?
Of course. For starters, you can read ALL about our summer pack trips to White River here. This is a question we get quite a bit and we can tell you that this is a trip and a summer vacation unlike any other. Our trips take you into and through some of the country's most spectacular landscapes and into an area of Montana that is still wild, pristine and free. Our trips are adventures and you can expect to soak up the magic of Montana for 7 full days.
Earlier this month, we did a Facebook live where we dug into more of these questions. If you haven't yet, be sure to watch it below.
And if you have more questions? Leave them in a comment below (or on this Facebook video) and we'd be happy to answer them. You can also call us at 800-560-3576.
Until next time, happy trails.
-The Mills Family